A detrimental event has taken place, reverberating the course of your family's standard of living. Your domestic helper has been very diligent and has never played roles as a hindrance. In fact, she piously assists your family by issuing more of the workload onto her standard share. You appreciate it vastly and wish you could express your gratitude by talking to her on a more frequent scale.
You understand that you are able to trust her, but something is holding you back. The impenetrable, ungraspable virtue of uncertainty. Afterall, you should not trust any individual belonging to the exterior of your family… Or should you?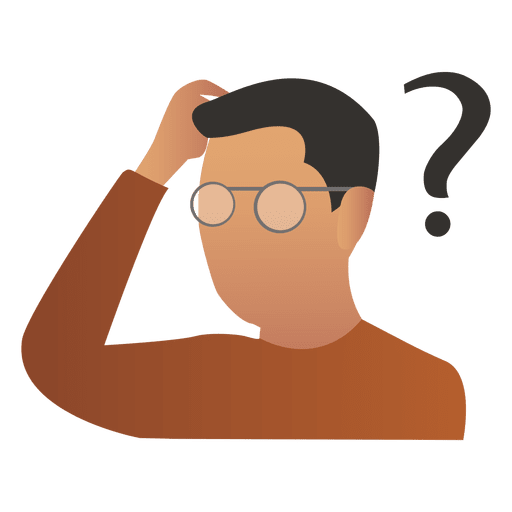 "Man cartoon thinking." Vexels
The integration between domestic work and trust predetermines the success of helper-employer relationships through a vast majority of situations. Understanding and coming to terms with the needy trust factor allows many of your domestic helper's duties to be issued with ease, efficiency, and excellence. With trust, comes reliance. Reliance correspondingly plays a paramount role in being comfortable, as an employer, with the duties your domestic helper initiates, especially during the course of an elongated employment.
In our prevailing society, forms of trust tend to differ along with circumstances you might find yourself engrossed in. Similarly, the enlightening virtue of trust tends to be issued halfheartedly, undermining the unfazed importance of the quality.
The importance of trust has been exemplified through centuries of positive relationships between individuals. Needless to say, this skill is often difficult to obtain and retain, especially with a party you have had minimal prior contact towards – your domestic helper. Therefore, it would not be surprising if you were to ask, "I mean, all this talk sounds exemplary, even galvanizing, but how would I, as an employer, incorporate this factor into the relationship with my domestic helper?"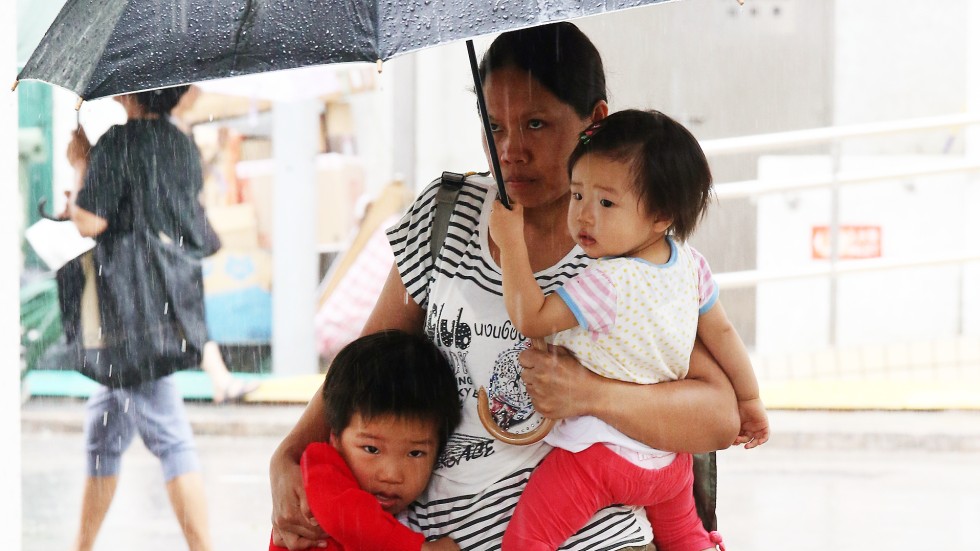 David Wong. "Domestic helpers may be considered by children as part of the family."

South China Morning Post
Abiding by the previous drills of prior articles on this blog, here are some case-specific tips to aid you through this course.
Tip 1. "Trust is earned when action meets words" – Chris Butler
Do what you imply.
Disney Movies. "Pinocchio's Lie"
To truly exemplify and exercise this point to advantage both sides, you need to be wary of the types of situations you make promises towards. If you recognize that you are unable to keep a certain promise, do not bring it to suggestion in the first place. Although this truly sounds quite convoluted, this provided example will seek to breach your understanding.
You promise your domestic helper to a holiday, during the course of a not-so-distant event. This situation is commendable per se. But if the day reigns upon schedule, and you decide to halt your domestic helper from going on that holiday you promised? That is a situation where your action does not meet your words. If events like such happen regularly or even happen at all, trust would not be obtained, misleading both ends into possible trust issues or – in more extreme cares, hatred.
So in short, keep your word, and don't make any promises you can't keep. This can make-or-break the budding relationship between employer and domestic helper.
Tip 2. "Patience, persistence and perspiration make an unbeatable combination for success." – Napoleon Hill
Be Patient.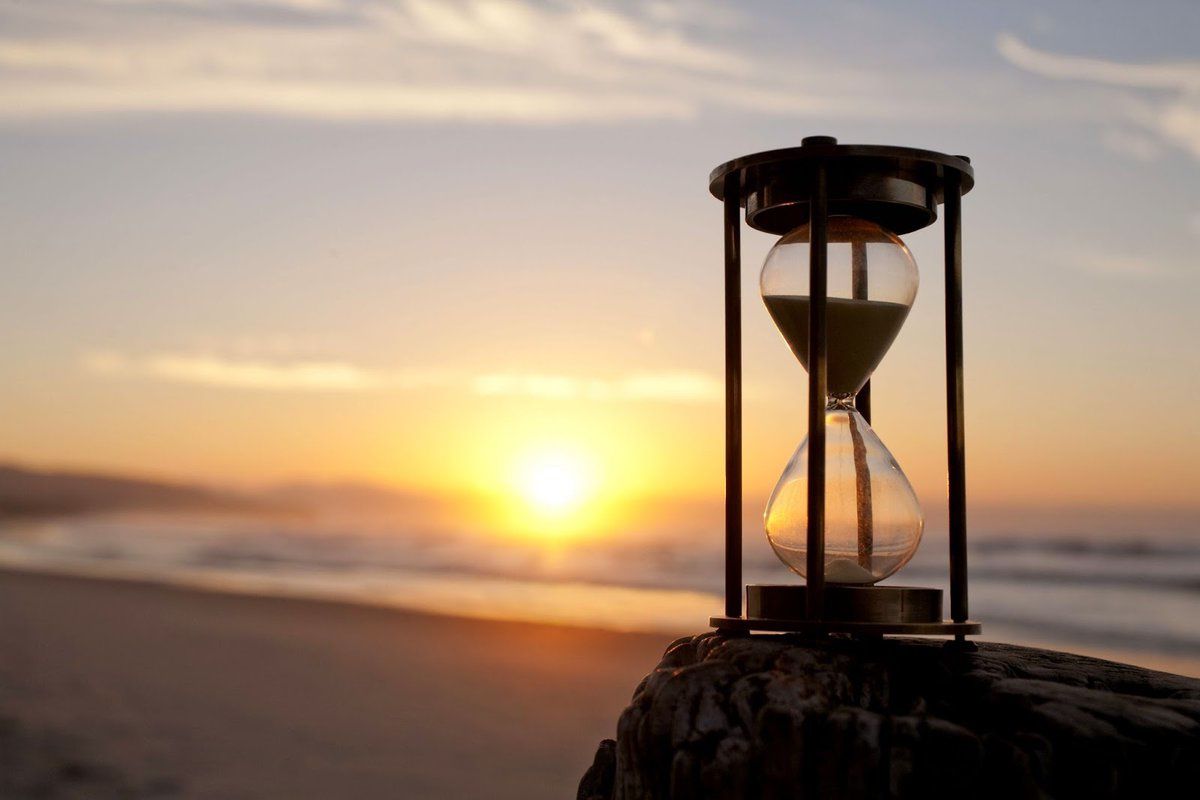 "Patience and endurance during the fast [of RamaDân]."21 May 2018.
I will not claim that this process is rudimental to any degree, nor will I undermine the difficulty associated with building trust successfully. Persistence is integral, and you cannot do without. If you give up, you will never be able to achieve what you set out to do. Don't give up if your domestic helper breaks a vase, stating that you "shouldn't have exercised that much trust, look what has happened now". Don't give up if your domestic helper has arrived home a mere 30 seconds after curfew, once again settling that this is a "lost cause" and you should not have "bothered to start with".
If you still cannot scale the importance of persistence into perspective, and fail to see how ludicrous this proposed situation is, merely imagine – one day you decide to start a business, you have persisted through developing plans, presenting pitches, and received a hefty funding, but the unfortunate reigns, one customer poses a 4.9* review instead of a 5*. You are immediately devastated and decide to shut down your business. Although this is an extremified analogy, it works the same in terms of your domestic helper being the "business" and the "unfortunate 4.9* review" being a small trust mishap.
If you remain to hold this mindset, things will only stay stationary without progress or even plunge downhill through the course of building trust. Be open to human error, and don't determine decisions on the basis of minor mishaps. That being said, this statement coalesces with our next point – mistakes, namely the ones you make.
Tip 3. "Mistakes are always forgivable if one has the courage to admit them" – Bruce Lee
Admit to Your Mistakes.
Marla. "5 common mistakes that leaders and managers with ADHD make." May 31,2017.
This seems dismissable, why bother admitting to your mistakes, no one will know, right? 
That truly is not the attitude to possess while seeking to build trust, not only will it thwart your chances of being successful, but it could implement a foul image into the mind of the exterior party. Avoid being persistent on the mindset of not admitting your mistakes due to the fact of alternative ignorance, it is vaguely unacceptable in the moral aspect, let alone when you are trying to build a positive relationship and exercise reliance. In fact, admitting to your faults will not make you seem weak or defeated, but in most circumstances, the first word that comes to mind is courage. You are courageous for admitting your wrongdoings and respectful towards the well being of your domestic helper. As many fatalities as mistakes seem to interpret, they are not detrimental in any way. Mistakes do not express failure. In fact, it is an opportunity to learn, build upon, and make sure you don't make the same mistakes. Your domestic helper is equally going down this course of trial and error, it will be commendable if you can both be true to the mistakes you make.
Embrace the faults, but learn to make amends. A simple "Sorry, I should not have done that", will do the job, further elaboration would similarly be effective.
Tip 4. "When in doubt, talk it out" – Unknown
Communication is Key.
Saucedo Adam. "Effective Communication: How to Synchronize Intent." Jan 11th, 2018
Don't keep matters under a veneer, especially when you need to express your worries, anxieties, and emotions towards your helper, whether it's about his/her performance, attitude, duties, and etcetera. Don't be pressured against conveying your message in fear of intimidation of the other party. This is your way to be truthful, but it doesn't go to say that you can express such feelings with a harsh or raucous tone – as this will equally ruin your chances of building trust, as much as you want it to succeed. In other words, (nicely) say what's on your mind.
Communication can be categorized into 4 sets of connotations; interpersonal communication (face-to-face), nonverbal communication, written communication, and oral communication. Such dichotomous and varied communication methods allow some to contradict, and others to compliment each other. How these types of communication should be used in order to be implemented to your advantage, is solely up to both you and your domestic helper. The most commonly used communication types between employer-helper relationships are oral and interpersonal communication, determining on a basis of conversational methods and being able to communicate effectively without misunderstandings and misguidances.
Tip 5. "Remember it's a process, it's going to take time, but you will make it as long as you don't give up" – Unknown
Don't Give Up.
Keen Emma. "Study: 83% Of Consumers Rate Transparency & Ethical Behaviour As Greatest Trust Builders."
This process will be excruciating and will take time – exponential amounts of time. It could stress you out, and you could lose aspirations of building trust. But in the end, it will be worth it in the long run. This will not allow you to have another trustworthy individual engaged into your household, making matters far easier, but will venture you and your domestic helper further on a path of positive relations.
Sources:
"13 Simple Strategies for Building Trust.", -07-26T10:54:21+00:00, 2018, https://www.liveyourtruestory.com/13-simple-strategies-for-building-trust-communication/.





Bharatam Srimam. "Trust is Earned when Actions Meet Words.", May 8, 2017, https://www.businessdailyafrica.com/corporate/Trust-earned-when-actions-meet-words-/539550-3918656-dx0852z/index.html.





Brainy Quote. "Mistakes Quotes.", https://www.brainyquote.com/topics/mistakes.





Motivational Gym Quotes: Remember, it's a Process. , 2017,

http://www.gymquotes.co/motivational-quotes/remember-its-a-process-its-going-to-take-time/

.
Works Cited
Writer – Chloe Jazzy Lau (2018)
Citations – Jacqueline Chong (2018)
–
WEcarehelpers seeks to build a suitable working environment for domestic helpers, and allow sufficient help towards employers. Call or Whatsapp 54077468 or 60861984 for further inquiries